RUST-ANODE® last as long as hot dip galvanizing.
Les produits anticorrosion RUST-ANODE® RUST-ANODE PRIMER® assurent la longévité de la protection.
En système duplex (protection passive), la durée de la protection peu augmenter jusqu'à 3x par rapport à la durée initiale !
Haute résistance à la corrosion

Withstands variations in temperature.

Excellente résistance au milieux marins.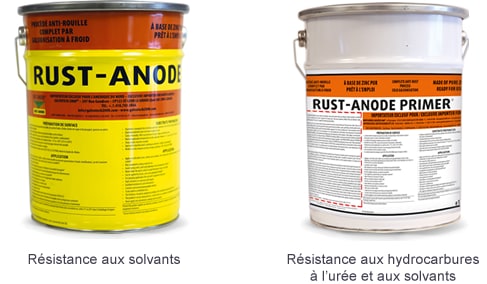 Graphiques indiquant la durée de protection dans différentes conditions.
A. Coating with cold galvanisation only (single or multiple layers)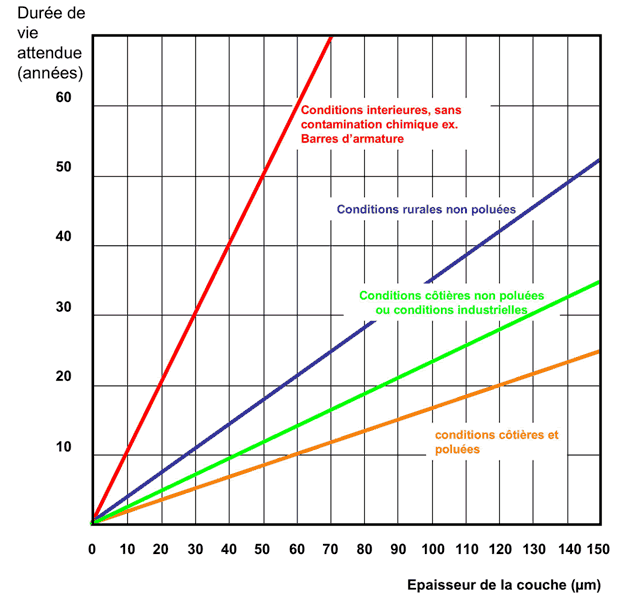 B. Coating with cold galvanisation and a top coating (one or more paint layers)
This is called a duplex system.
The total life time of the duplex system will have a life time expectation 1,5 to 2,5 times longer than the sum of the individual life time expectations.